Navigators: Extreme Weather
by Margaret Hynes (Author)
48 pages
Booktalk: Journey through a jetstream, see inside the eye of a hurricane, assist with an air-sea rescue and witness the devastation of a natural disaster. From savage storms and tornadoes to lightning, blizzards, drought, and giant hail, take cover as the world's wildest weather is unleashed.
Snippet: Earth's weather is controlled by the Sun. It heats air masses in different parts of the globe, making them lighter and causing them to rise through the atmosphere. Cool air rushes in to fill the gap, and we feel this movement of air as wind.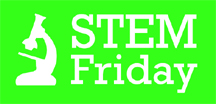 It's STEM Friday! (STEM is Science, Technology, Engineering, and Mathematics)
This week's STEM Friday Round-up is hosted by NC Teacher Stuff

My NEW book is here! Read and Write Sports: Readers Theatre and Writing Activities for Grades 3-8
Copyright © 2011 Anastasia Suen All Rights Reserved.