The Computer Zone: Jokes, Riddles, Tongue Twisters & "Daffynitions" (Funny Zone)
by Gary Chmielewski (Author) and Jim Caputo (Illustrator)
48 pages
Booktalk: Read these jokes about computers..and write your own!
Snippet:
Why did the computer sneeze?
It caught a virus!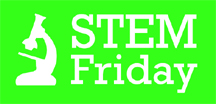 It's STEM Friday! (STEM is Science, Technology, Engineering, and Mathematics)
This week's STEM Friday Round-up is hosted by Wrapped In Foil

My NEW book is here! Read and Write Sports: Readers Theatre and Writing Activities for Grades 3-8
Copyright © 2011 Anastasia Suen All Rights Reserved.